By now everyone should have seen the pictures: the mysterious Haruhi figurine that has been the topic of much discussion on 4chan and everywhere else. I'm sure that, just like me, you can't wait to get your hands on one of them. Too bad you probably can't. Neither can I. orz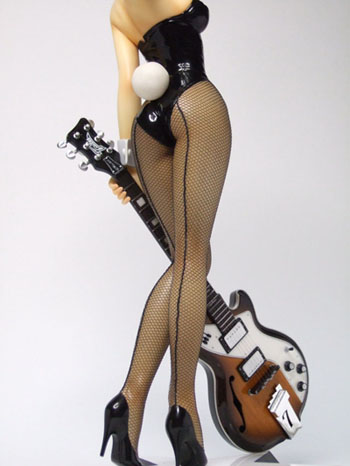 According to the blog サイコロキャラメルの謎, which belongs to the creator of this awesome custom resin figurine, Suzumiya-sama will be on sale during the next World Hobby Festival to be held in Kobe on July 30th (and not the more popular Wonder Festival Summer to be held next month in Tokyo). Details as follows:
Price: 12,000 yen (~100 USD)
Availability: 200 pieces
Type: unpainted and unassembled resin kit
Limited to one per person
Well, WHF is held in Kobe, just a bit away from Osaka. Alternatively, you can try Yahoo! Auctions Japan in a few days' time and buy one for an insane amount of money.
Gah, if only it were Wonder Festival. At least I know some people who are in Tokyo and going to be there. But Kobe is just… =_=
There is currently no plans for PVC mass production.