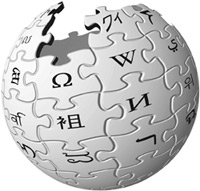 If you've been keeping up with tech blogs or digg, you would have no doubt heard about WikiScanner, a project by computer hacker Virgil. Basically it's a script that, using the freely-available copy of Wikipedia's database that is regularly updated, search through every single edits for IP addresses that fall in pre-defined ranges. The tool uncovered many interesting edits, mostly corporations and politicians who edit their own articles to delete unfavourable sections or whitewash certain words. Read more about it in Wired and Wikipedia itself.
Anyway, the site was recently translated into Japanese and the bored people in Japan were all over it in like 5 seconds. According to this ITmedia article, some of the interesting edits uncovered so far include Ministry Of Internal Affairs And Communication editing an article related to e-voting security flaws, MEXT edits that praise their own website, Ministry of Health, Labour and Welfare edits on drugs and, for some inexplicable reason, an 18+ game "Nanatsuiro Drops". Maybe this falls under the "Health" part. And also, tons of Gundam-related edits from an IP address belonging to Ministry of Agriculture, Forestry and Fisheries.
Conspiracies at work or bored salarymen? Go try out WikiScanner for yourself.