I am addicted to Be Ambitious, Guys!, the opening single of Tick! Tack!. Although Miyuki Hashimoto songs always has always been quite meh for me, this one is actually good. I still think that YURIA would've done a better job singing the OP, though.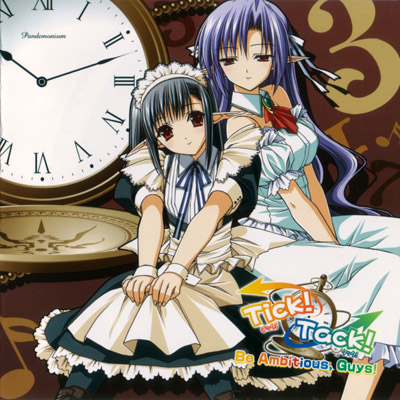 1. Be Ambitious,Guys!
2. Pieces
3. Be Ambitious,Guys! (off vocal)
4. Pieces (off vocal)
My favourite part:
一度きりの貴重な思い出だから
恋しても~ 夢見ても~
メリハリつけていこうじゃんか!
大胆なくらいがちょうどいいよ多分
あふれても~ こぼれても
バリバリ幸せ掴んじゃいましょう!
Sage-chan~
The c/w song, Pieces, is more like Miyuki's normal style, which I don't hate but I can't say I really like it either.