Besides going to Bandai Museum today, I also revisited a few secondhand stores around Akihabara and Ikebukuro today and found some really good deals.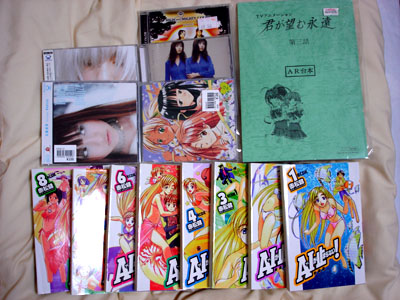 100 yen is about 0.85 USD.
Tamaki Nami – Believe (100 yen)
Tamaki Nami – Realize (100 yen)
HIGH and MIGHTY COLOR – PRIDE (50 yen!!!)
hitomi – by myself (100 yen)
Love Hina – Character CD Vol.2 (180 yen)
AI ga Tomaranai (aka A.I. Love) Vol.1-8 (1600 yen)
And the green colour booklet on the top right corner is the script for Kimi ga Nozomu Eien episode 3. That's the episode where Mitsuki and Takayuki… :3 Well I would've prefered the script for the last episode, but I couldn't find it. The best part is that the script includes the episode preview segment by Ayu and Mayu. lol.
On another note, here's a bed sheet of Otome from D.C. II.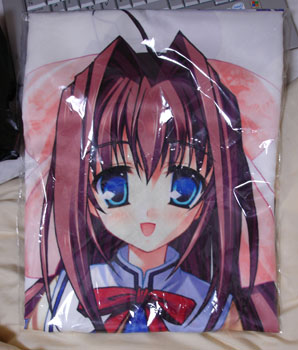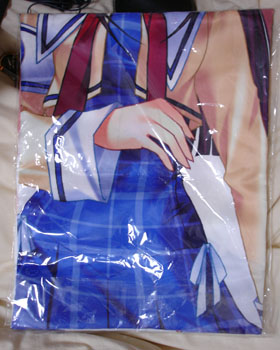 It costs a good 6000 yen and I have no idea what Pear intends to do with it…