Look at what the postman just brought. I <3 CDJapan.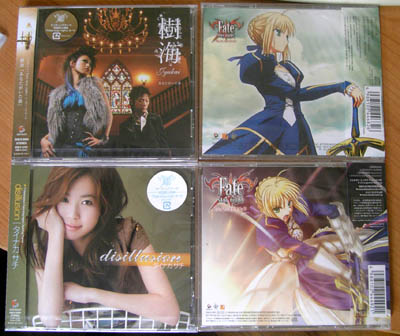 First pressing of disillusion by Sachi Tainaka and Anata ga Ita Mori by Jyukai. Woohoo! (Yeah, that's two copies of each.) I'm still trying to decide if I should open them up.
And speaking of anime music, I need to know the lyrics for the fourth stanza of Hoshi ga Kanaderu Monogatari from episode 22 of Mai-Otome. I'm quite certain that the fansubs are wrong but I can't make out the singing because of all the fighting that's going on. Can't wait till OST 3.
P.S. Miyu may have changed her name, but she still rocks. ^^