Okay, so I'm just a little overdue for the next Japanese lesson chapter. It will come soon, I promise. Really.
Anyway, I'm going to spend a little time today talking about the difference between hentai and ecchi and why Hentai, as we use it, is really an English word.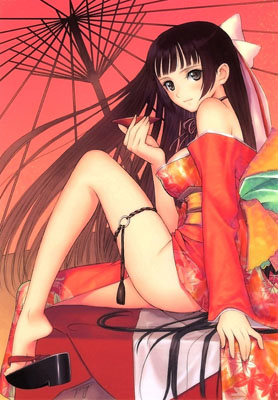 There's nothing NSFW. Really. Okay maybe there is a little…
In Japanese, ecchi is usually written in katakana as エッチ but the English letter "H" written in capital can be used interchangeably. Hentai on the other hand is nearly always written in kanji as 変態.
Among the English anime fandom, the general interpretation is that "Ecchi" refers to things that contain lewd or sexual behaviour that excludes sexual intercourse while "Hentai" refers to the inclusion of sex and the graphic depiction of it. Some also see it as "softcore vs. hardcore". For example, a show like the Green Green TV series or even Love Hina would be considered to be "Ecchi" (by varying degrees), while shows like Cool Devices and Bible Black are classified as "Hentai".
(Please, for the love of Haruhi, don't google for those names)
The definition described above is restricted to English. Those are what "Ecchi" and "Hentai" mean in English (or rather the branch of English used by anime fans). Japanese has different uses for those two words.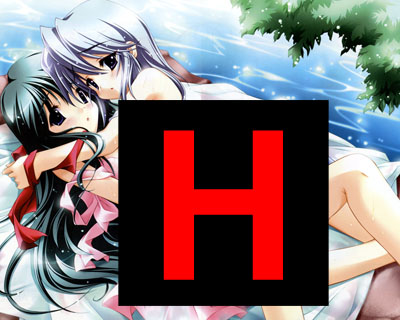 In Japanese, 変態 (hentai) and エッチ (ecchi) are worlds apart. In general, pornographic materials are referred to as "ecchi" or "H", although "ero" (supposedly more subtle than "ecchi") seems to be preferred for certain things like games and manga nowadays. You don't go into a Japanese video store asking for "Hentai anime", instead you ask for "H-anime" (if you dare to ask for it at all that is).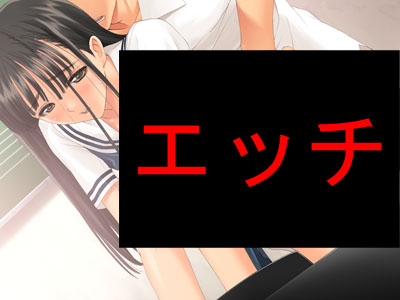 Ecchi not only means lewd or dirty, it in fact refers to the act of sexual intercourse itself, something that is specifically excluded from its English definition. In fact, the sentence "ecchi shiyou ze" or "H shiyou ze" in Japanese would mean "Let's have sex". (Please don't try to use it on strangers IRL kthx)
Therefore, in Japan, ALL porn videos (animated or not) are considered H-videos (or just AV) and there's no such thing as "Hentai videos" or "Hentai anime".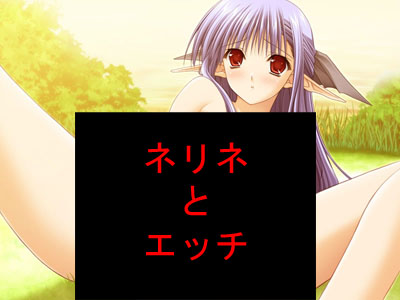 So where does hentai come in? Well… it doesn't, actually. While dictionaries and historians generally agree that this usage of the letter "H", subsequently "ecchi", was derived from the word "hentai" some time in the last century, the two words are pretty much unrelated in modern Japanese.
Hentai, when used in a sexual context, means "pervert". Not the "oh, you're such a pervert! ;)" kind of pervert, but the kind of pervertness that gets you thrown into jail and admitted to mental institutions. Seriously, even an otaku buying lolicon porn in the middle of Akiba will stare at you hard if you ever try to ask for a "Hentai video". It just conjures all sorts of weird and terrible images in the mind of a native Japanese. In fact, it's probably more common to see 変態 (hentai) used for its scientific definition, which is "metamorphosis" (i.e. caterpillar to butterfly).
Ecchi on the other hand is a slang used to refer to porn, sex and anything related to sex in general.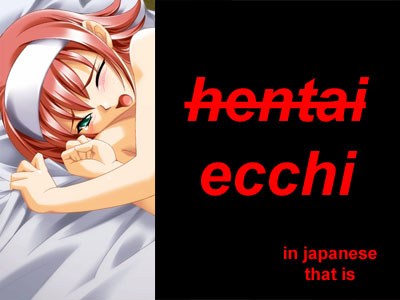 In fact, most Japanese do not even know that "H" came from "Hentai". They are THAT different. So please, for the love of Haruhi, do not refer to porn anime as "Hentai" when you are in Japan! You might just get into trouble with the police! I speak NOT from personal experience! Really!
That said, it's perfectly legitimate to use "Hentai" as such in English. The English language has been assimilating words for its own evil purposes for hundreds of years. For example, the word "pork" came from the French word "porc" for pig, yet we use "pork" to refer specifically to pig meat. There's nothing wrong with it as long as we don't confuse it with the original language.
Another example: The term 少女愛 (shoujo ai) does exist in Japanese, but it's used more often as a synonym for lolicon ("feelings of love towards young girls") than for Girls' Love ("lesbianism"). I kid you not. The first page of results on google for 少女愛 gives you nothing but lolicon-related articles. In English, we use it only for the latter meaning.
And by the way, the word "rorikon" in Japanese is a synonym of 小児性愛 ("paedophile"). You often see it used in newspaper reports on child porn criminal cases. This is again different from the English usage of "lolicon", where it is implied (and necessary) that the material in question is drawn and not real.
It's interesting to see how English adapts foreign words to fulfil more specific purposes. 刀 (katana) really just means "sword", but since we already have the word "sword" in English, we use "katana" to refer only to Japanese swords. Similarly, ロリコン (rorikon) is really just a synonym of "paedophile", but since we already have the word "paedophile" in English, we use "lolicon" to refer to drawn girls and not real girls.
Interestingly, as a side effect of this, the Japanese and English wikipedia articles on lolicon are actually talking about completely different things, which is why the English version starts off with the emphasis "in the western world".
Well, hope you enjoyed this little post. I talk too much.